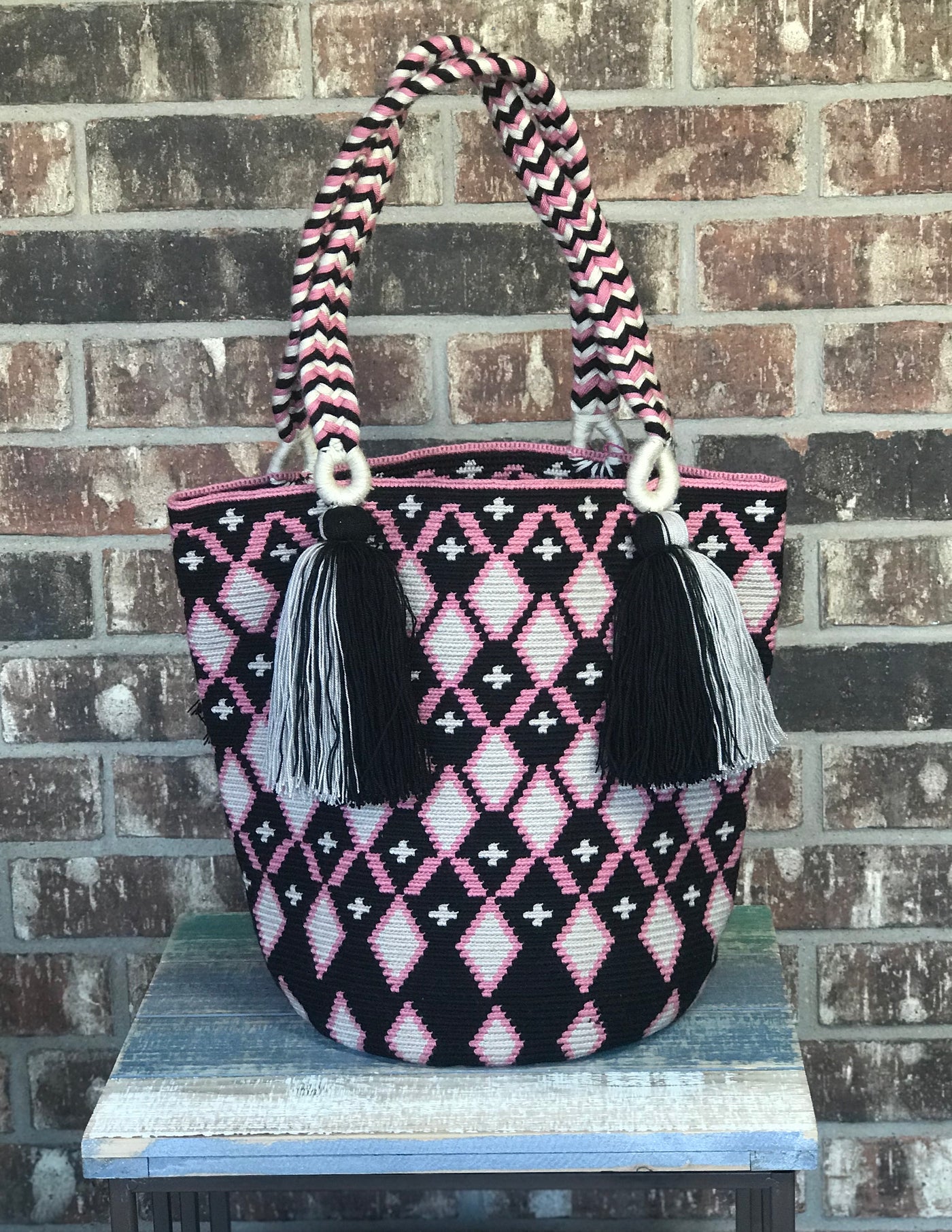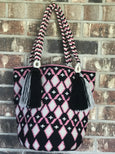 Large Tote Handbag ~ MINA
$289.00 USD
100% handmade carefully hand crocheted by de Wayuu artisans in La Guajira Peninsula located northern Colombia. The process can take up to 30 days to complete using crochet and weaving techniques. The bag is finished with pompoms and, or tassels. Wayuu tote bags are rare pieces of art. Only small amounts are made because of the complexity and method to produce a single Wayuu Bag. As an exclusive edition it makes a Wayuu bag One-Of-A-Kind.
Material:             100% acrylic
Approximate dimensions:
                           Height:      10 3/4"
                           Diameter:  10 1/2"
                           Handle:     44 1/2" 
The bag is entirely handmade so there can be small design or size variances. Wayuu bags, straps, and tassels are made from Acrylic Fiber. Acrylic fiber is more water repellent and holds colors and shape better than natural fibers.
By purchasing one of these bags, you are helping sustain the economic growth of this artisanal community. Give back while getting stylish!